Ah, Woodland. I get lost every time I go there. Here is a rough map to help you out.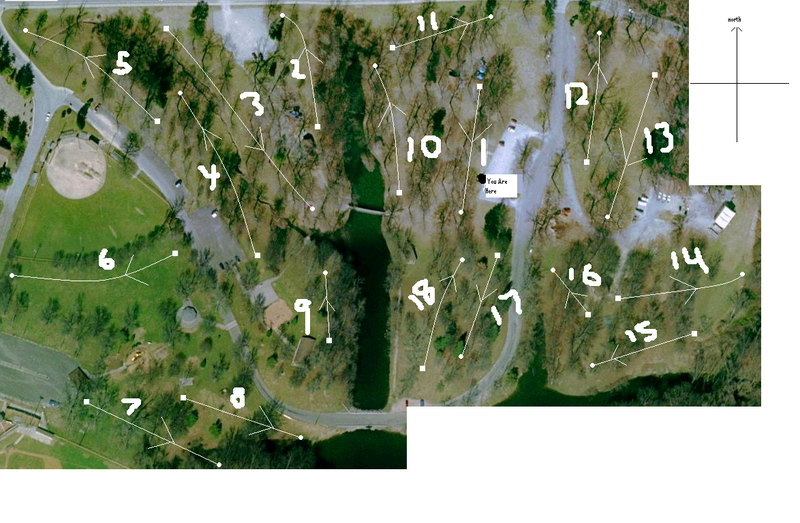 I'm pretty sure the first couple of times I played this course I shot #1 and #10-#18 and went home. I finally went out there one time when someone else was playing and he showed me where the rest of the course was. I only go out there a few times a year, so I still get lost. Anymore if I'm going to go all the way to Collinsville I keep going and play Centralia, so I have not been Woodland in over a year.
Here is a link to a hole by hole description. If I go wet it is usually on #8.
http://www.stldiscgolf.com/CourseDetail.asp?CourseID=10