I decided to do an Argyle print for my first dye. It was intensely more difficult than I thought it would be, compounded by the fact that I didn't have a great stencil to work with. When I blew it up it got real fuzzy, and I didn't fix it like I could have.
This was entirely cut by hand without the use of a ruler, and it shows.
We have a glass coffee table, and I put one of those make-up mirrors (with lights on the front) under the table. Then, I put my stencil/contact paper on a clear flexible cutting board and went to town. the flexible cutting board was nice because it made it easier to see the lines I was cutting when I flexed it.
I love it, but there are a few flaws that I can avoid next time. One of them was caused by going way to close to the edge of the disc. When I was folding the contact paper over the edge it caused a little flex right where the corner of the cut was, which in turn bled like hell.
All in all I'm quite proud of it. I'm not a very artsy person, but this was easy enough I'll give it another shot soon I'm sure.
Nice small view
Closer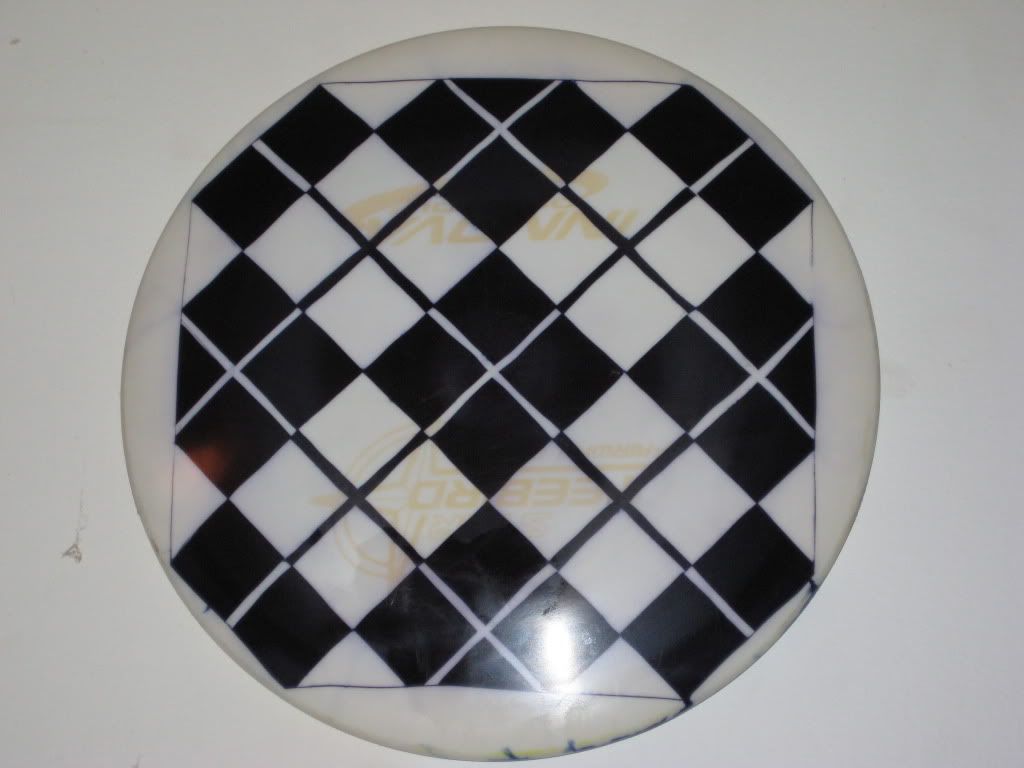 Couple pics of the real bad bleed I had