After looking around and researching it a bit, I decided I wanted to personalize my discs as well. Here are my first couple tries.
very first attempt. see-thru green Champion Orc. Old disc, one that I found. freehand. didn't actually remove all of the original stamp. overall, i was pleased with it, but it certainly isn't perfect, and i regretted freehanding it, cause I suck ass.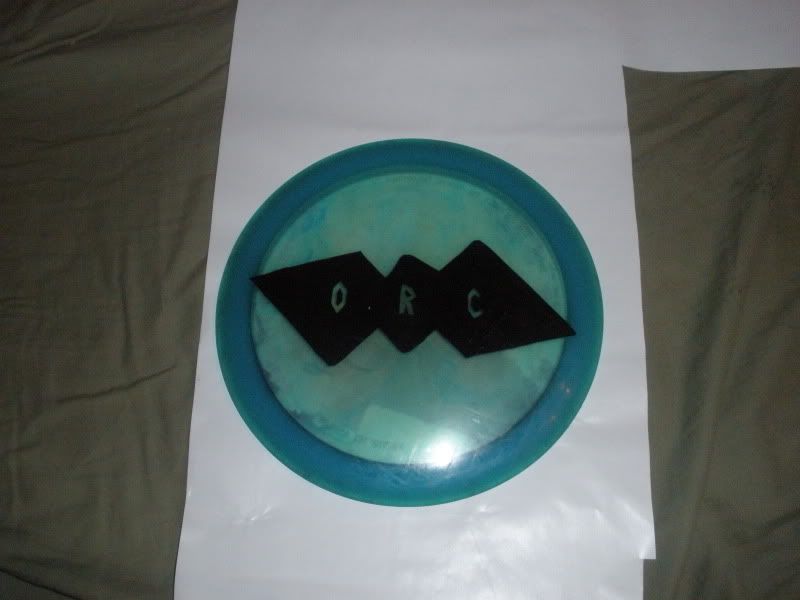 Second attempt on a brand new white Star Orc. Eddie, slightly off-center. Dye ran a bit where I goofed with the x-acto. Overall, I'm very pleased with it. I may add something to it around the outer edge.