I was looking through my dye pics the other day and found one that always makes me smile, thought I'd share it with you guys. In the picture, the Bic isn't actually lit, I'm just holding down the button. This was during the height of my airbrushing days, and cool color shades like these were a snap to make. This disc would have been the absolute best if I hadn't puddled the dye on Spike's hand, or at the very tip of his cigarette.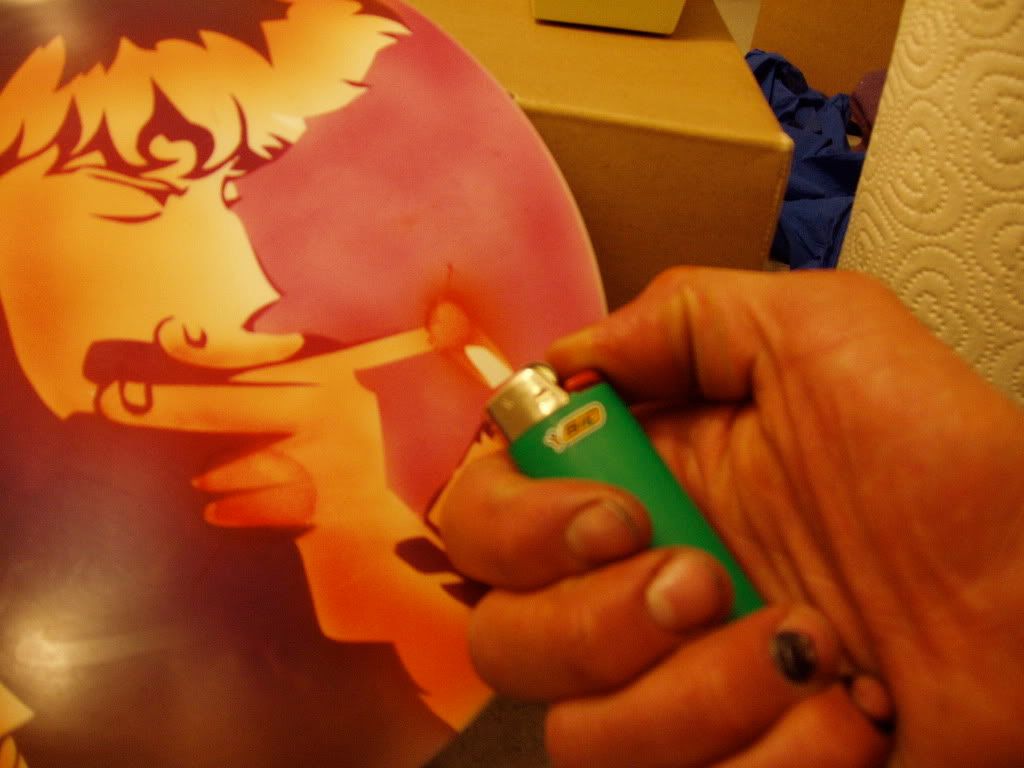 Here's another airbrushed Spike I did, with a little different coloring method: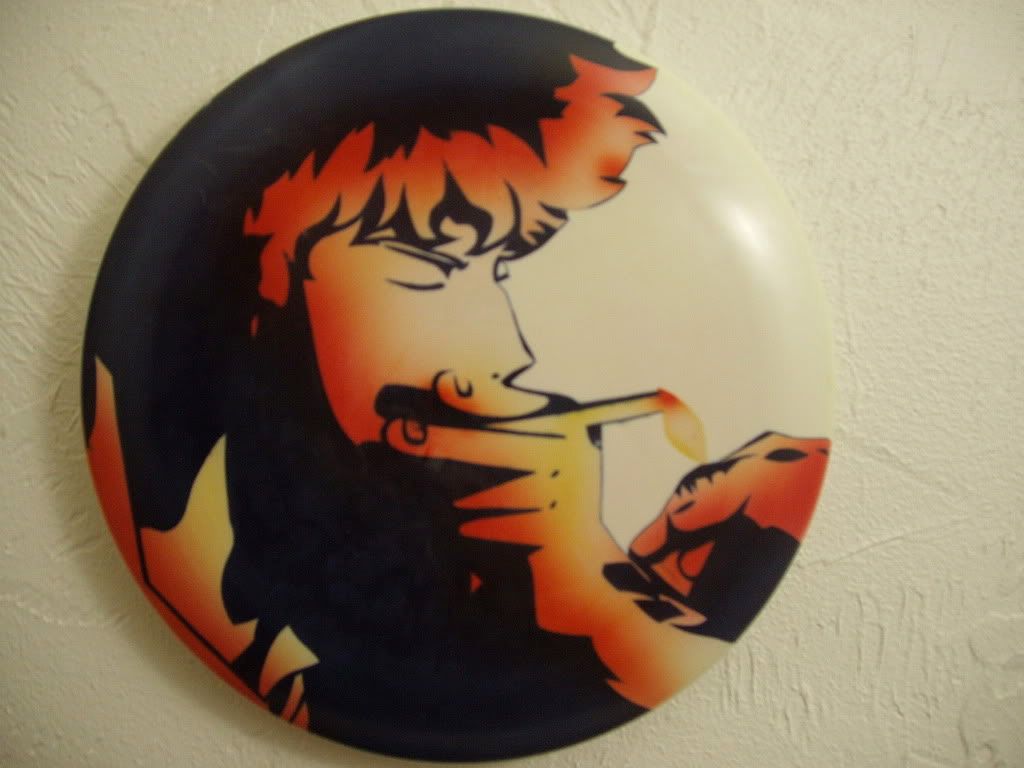 Those were the days. Spending my time at work airbrushing discs instead of monitoring the multi-million dollar biodioesel plant I was in charge of.