First of all, hello everyone. Been lurking for a while, but just dyed my first disc today so figured I might as well share.
I'm happy with the way it turned out, and definitely gonna be doing this a LOT.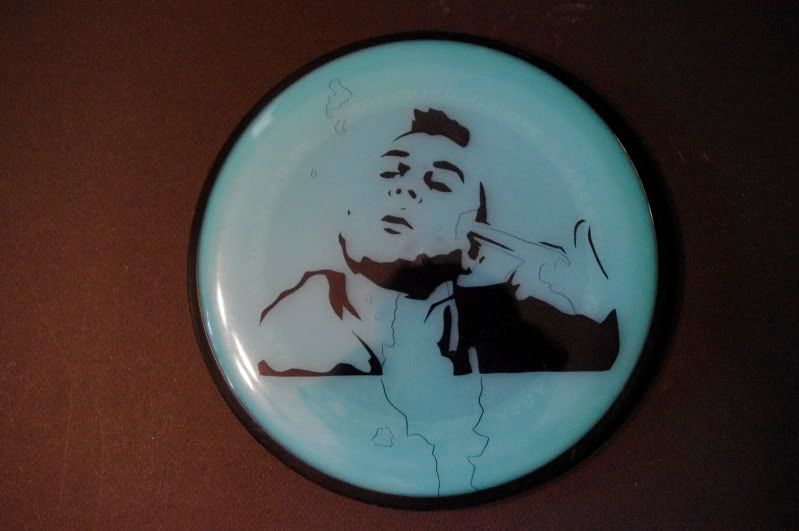 I was originally gonna do a two layered dye and you can see where the other lines were cut, but I had a really bootleg setup, so I just left it with the black. Maybe next time.
Here's my setup. I was a little paranoid about spilling dye inside haha. I used a camping stove I had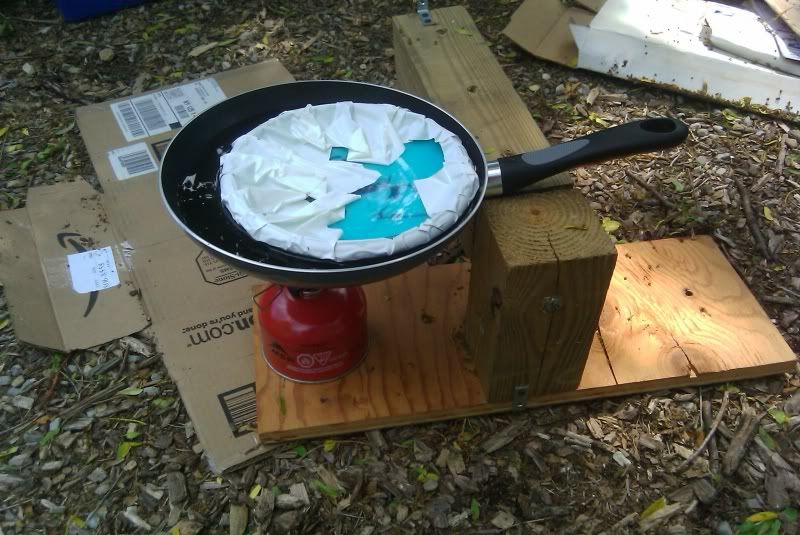 Big thanks to acidbath, chuck, and other dyers for the awesome tutorials and advice!