Somebody mentioned the desire to see some before/after shots of dyes, and I completely forgot about it, but here be a thread to post some shots of dyes that were brand new, shiny, and beautiful, next to a picture of how the dye looks now.
Sort-of like a "Where are they Now?" show about the original cast of whatever crappy 60's TV show.
Here's my FLX Buzzz, with the before and after on the same disc. You can see the original dye was smaller, and is almost impossible to see when contrasted with a fresh application of RIT.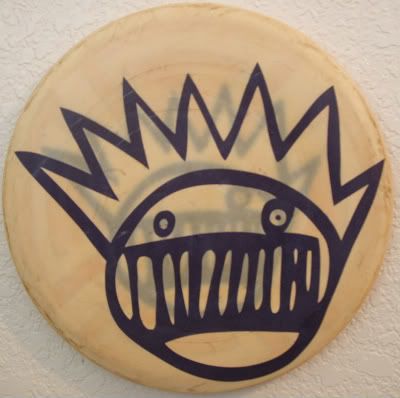 The old Boognish has traversed through the plastic so much that not only is it visible on the bottom, but it's darker as well.
So let's see some other before/after shots!