Here's some furiosos for you, canvases generously donated by the brave souls that sent me their plastic for some experimentation dyes. In no particular order, unless you count chronologically, her are the results of the latest dye-athon:
The
sTo
NeM
aNg
Furioso
Stoneman broke the rules and sent me a
pro
wraith, and now he'll have to suffer the consequences of accelerated fade and bleed.
dgpirate's
blue beauty/beast
one of my favorite furioso applications, the ol' hide-behind-the-star routine.
Djayhawk's
Furioso
Trillizo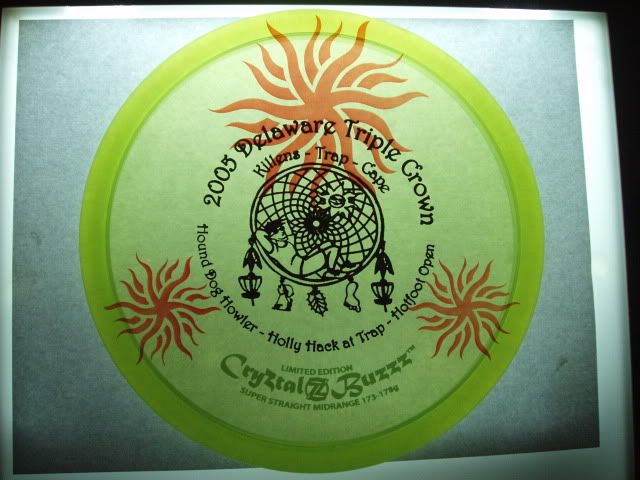 first disc to ever sport 3 at the same time...
Plenty more to come, the rest are all resting in the closet, soaking up some rit.