Just finished another disc for ...tim?. I told him he has to stop bitching about not having any dyed discs in his bag
. This one (actually all of my discs lately, for quite some time now) I designed myself. I learned all sorts of cool things about circular design lately by trial and error, and this is the best I have drawn yet. This should look pretty cool when spinning through the air. I should have made the outer thorns longer, so both circles of thorns would create dark circles on the spinning disc. Next time.
The Thornbush Thrasher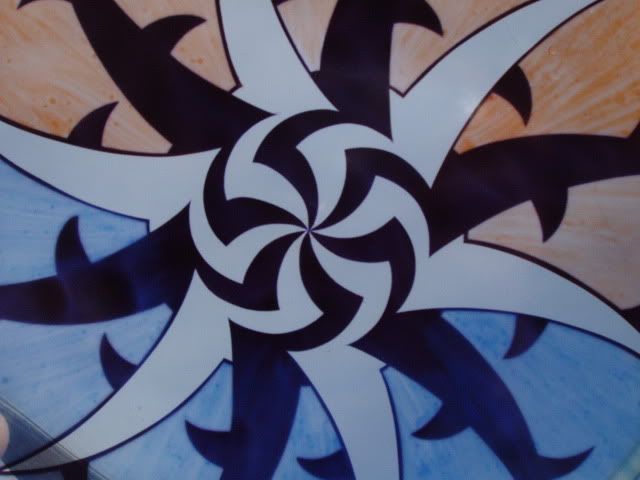 I really like how the center of this one turned out.