im new to this site but i have many positive trader ratings over at dgcoursereview. prices include shipping.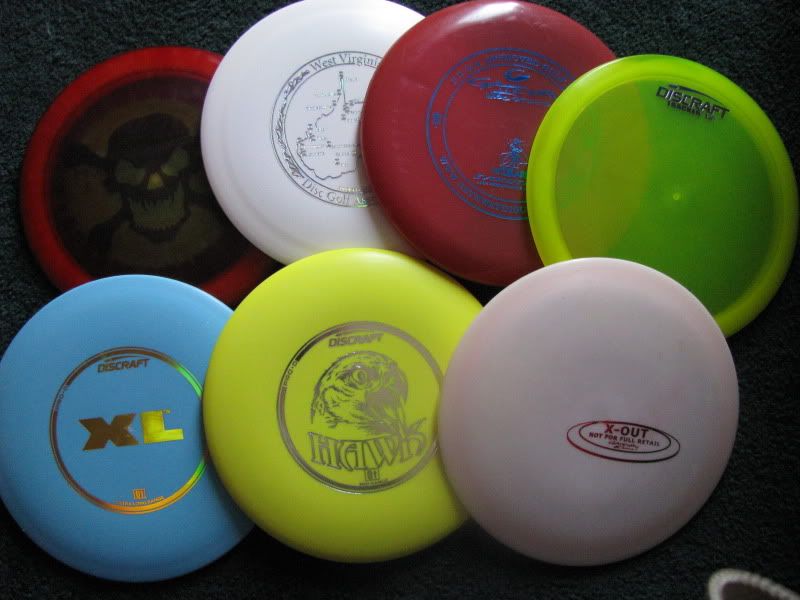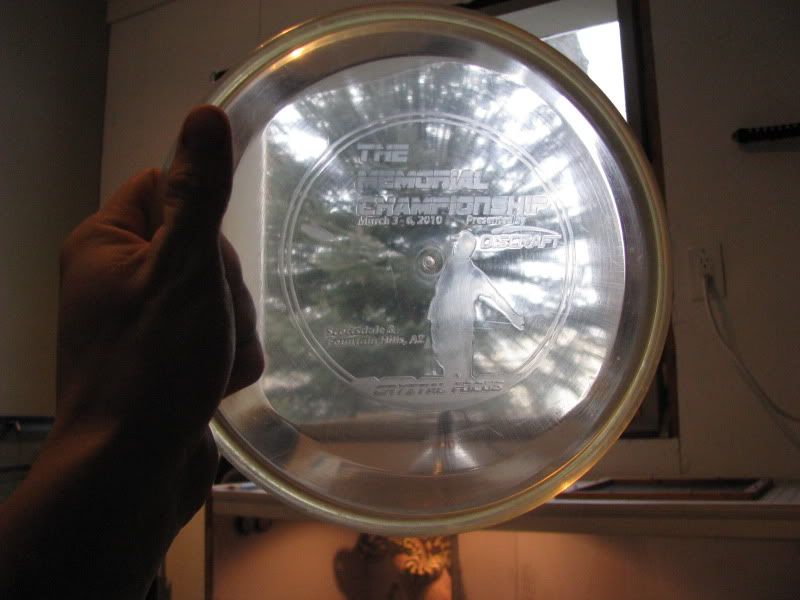 cryztal focus 170g no ink 8/10 make a paypal or trade offer. esp wasp, esp comet or barstamp buzzz would probably take it. would do 2 for ones if ya had something really nice.
esp texas teams buzzz 177g 10/10 make offer, im not really wanting to get rid of this disc but i thought someone from texas might be interested in it.
champ dyed destroyer 175g ink 8/10 gone
z tracker misprint 164g 10/10 $10
pro d force misprint 170g west virginia stamp 10/10 $8
pro d xl misprint 172g 10/10 $7
pro d hawk 172g 10/10 $7
x out apache 175g 10/10 $7
evo wizard 171g ink/small crease on flightplate/firm 7/10 $8
opto vision yellow 174g 10/10 not pictured/very flat looking to trade other lat 64 stuff for this. mostly looking for a flow or another vision that is domey.
feel free to make offers on multiples, id rather ship em in groups if i could. id let the misprints, apache and wizard go for $30 shipped.
wants...
cryztal stalkers 172g+ and not green or clear
older run buzzzs and wasps
esp comets
esp wasps
flows
heavy cryztal buzzzs in red/pink/orange