Blake_T wrote:for a heel pivot, the more bend, the less knee strain...
I spent a little time trying to get a heel pivot like Nate Doss or Josh Anthon, but it isn't as easy as it looks...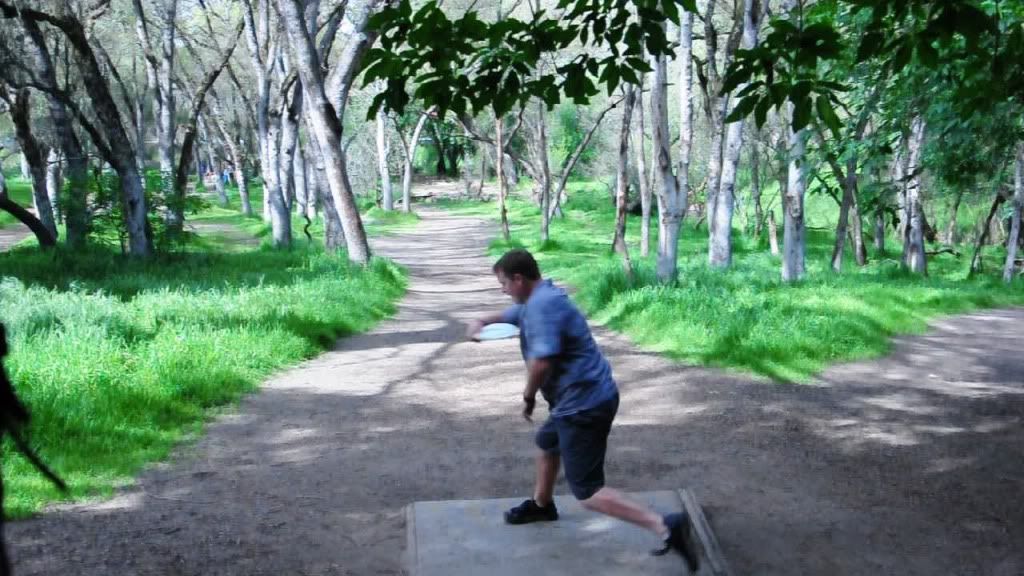 Here's Josh from the same tee and at similar times in the throwing motion...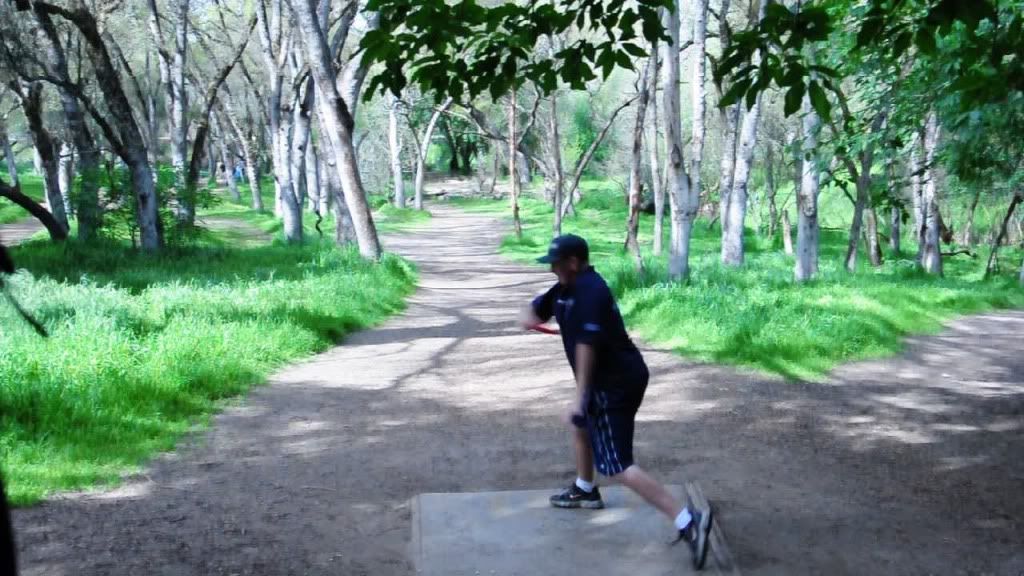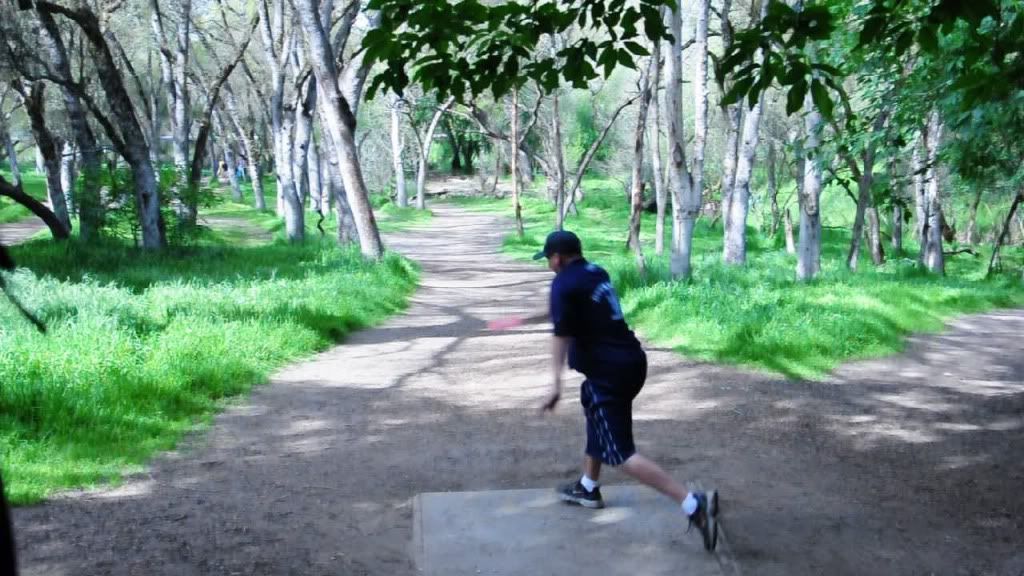 They both have bent plant knees (about 20-30 degrees from straight), push off the back foot while coming into and out of the right pec position (borrowing Blake's terminology), and they both lift the toes of their plant foot to release the heel pivot during the hit. If they didn't release the heel pivot, they would probably blow their knees out in a short time. But this kind of motion isn't easy to do, just try it yourself. For example, look at the way the legs get all crossed up at the rip. What isn't shown in this series of pics is what happens afterward...their momentum carries them forward and they shift their weight onto their plant foot's toes to finish their pivot off the front of the tee. The transfer from heel to toe pivot occurs when the foot is pointed roughly in the direction of the throw.