So I loaded this thing up tonight to see what it could hold.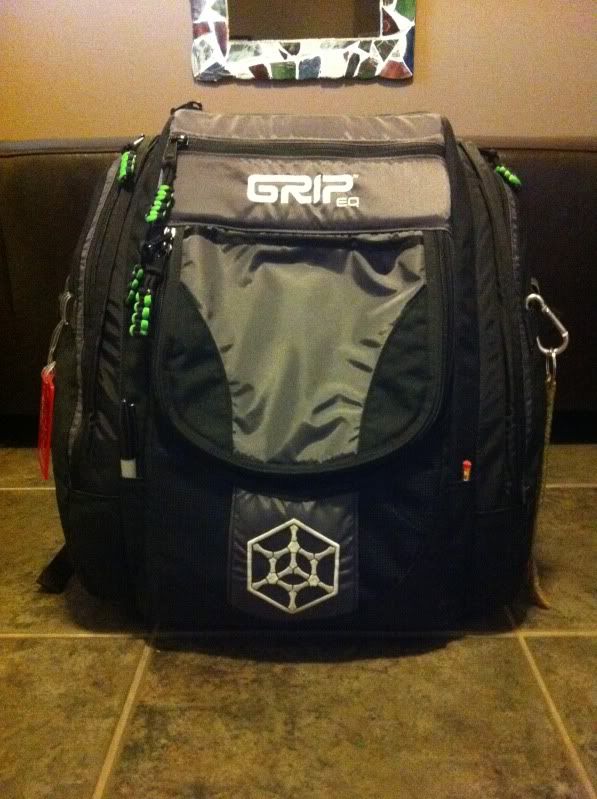 And the contents...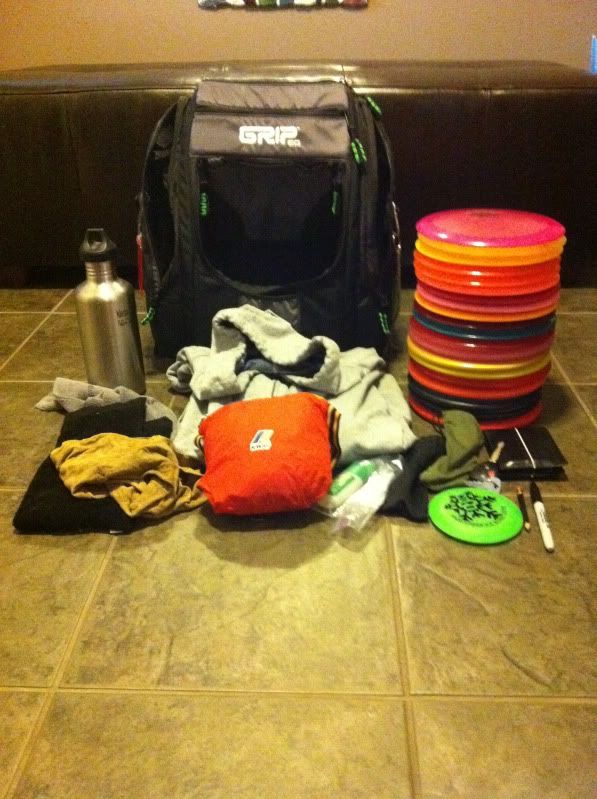 1 PD2
2 Flows
5 PD's
2 TD's
1 Vision
2 Fuses
1 Core
2 Pains
1 Zone
2 Ions
1 Voodoo
And the rest...
A 40 oz Kleen Kanteen, 3 towels, L hoodie, k-way, mini, bug spray, sunglasses, pencils, sharpies, nail clippers, keys and a wallet. I'd have had my phone in there too, but I took the pictures with it. I could have also had my other water bottle in there if I wasn't too lazy to go to the car.
I wouldn't normally carry all of that around but it's going to be nice to have the room in there as the winter comes. Even fully loaded the bag rides nice and feels light compared to my revo team bag. The inside pockets, especially the pocket behind the grip logo on the front are great.
We'll see how it holds up, but I gotta say, I'm pretty happy with it so far.