OK, here are some photos:
New Glow Champion CFR Katana (175 g) vs. Blizzard Katana (150 g)...
Beat Pro Wraith (171 g) vs. Blizzard Wraith (140 g)...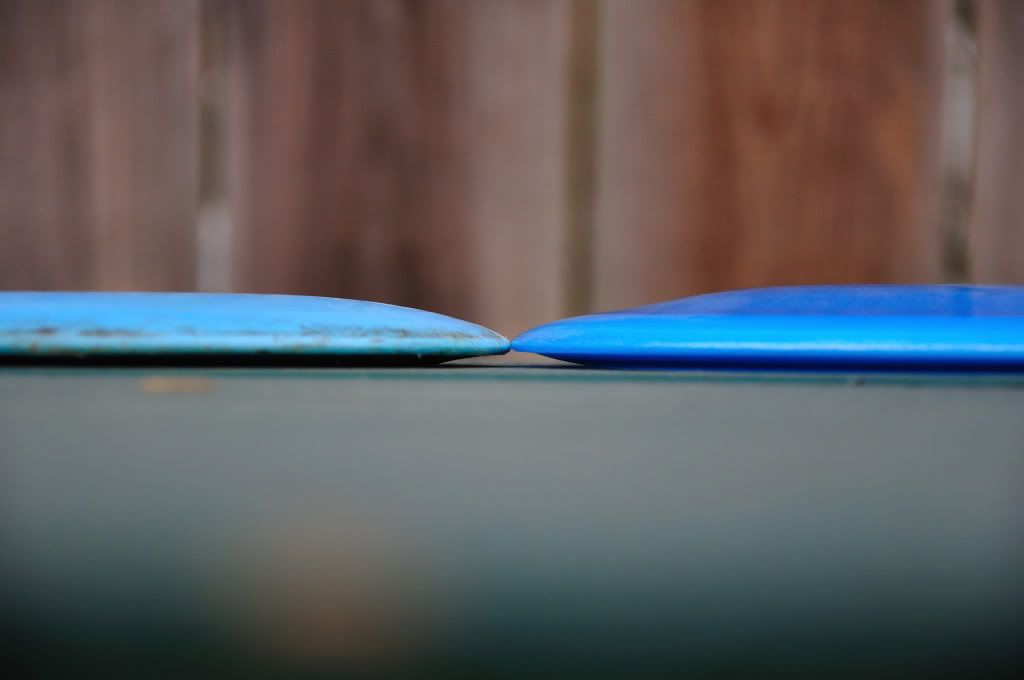 Note that this particular Blizzard Katana is not super domey, however, the Wraith has a huge bubble dome. I checked my Wraith collection, and I couldn't find any that had a bubble dome like this blizzard Wraith, all of them have a flat region in the center half of the disc top, with gentle shoulders.
This Blizzard Katana has a slightly lower PLH than the Champ Glow, but the Wraiths have a similar PLH. The curvature under the nose of the Wraith seems to be almost inverted at the bottom...seems strange.
I'm going to go throw them right now, and see how they fly. Will post the results here later.