Pretty Much Sold
I've got a stickered-up Innova Discatcher Sport for sale. It's in good shape but the tightener for the base broke off a year ago (see bottom pic). Looking to get $100 and willing travel a bit to deliver (I'm just south of Canton). Click the pic to enlarge.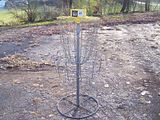 In all her glory.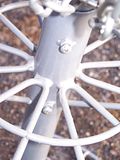 These are what good tighteners look like.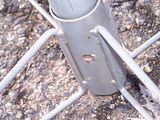 Where a tightener should be. Ignore the dirt and webs, they are gone.