I used Big John of GoHam disc golf's tutorial on his YouTube channel for this shaving cream dye process.
http://www.youtube.com/watch?v=FswoDCU-SlE
Tried my first dyeing technique yesterday. Have the second disc (green ESP Buzzz) being dyed as I type.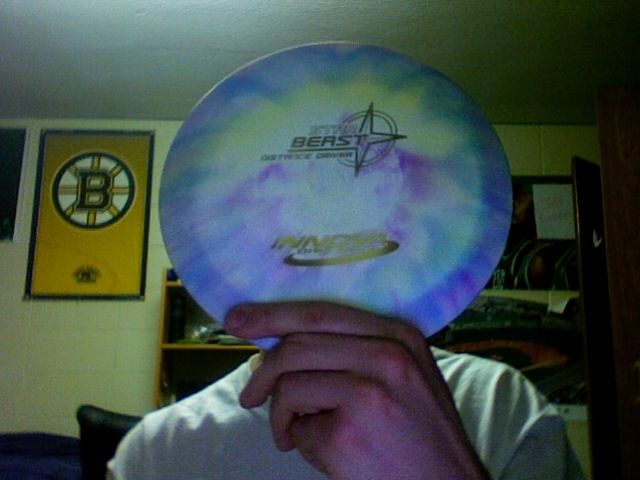 The colors are really cool, but come in a bit faded. The only "accurate" colors are the yellow and blue. The center of the disc is really splotchy, likely from the disc sinking too fast into the shaving cream base and the dye not setting in precisely.
I'll post a picture of the Buzzz when it's ready, about three more hours from now.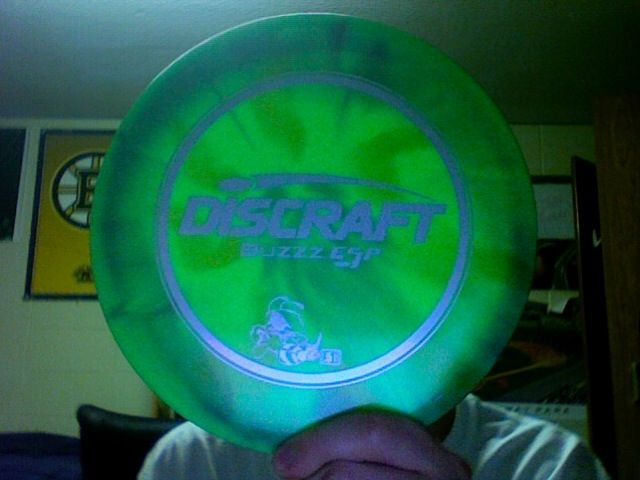 Looks like this one slid in the plate. There should have been a blue center. Need to work on the water/shaving cream ratio for the next time (if there will be a next time...)